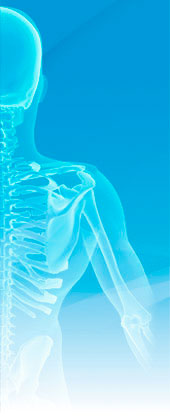 BOTA respects the privacy of the visitors using the BOTA website and ensures that the personal information you provide is treated confidentially. Processing of the personal data in our company takes place in compliance with the legal requirements as provided for in the EU regulations as from 25 May 2018.
Purposes of data processing
Your personal data are processed by BOTA for entering into and executing agreements and bookings, for dealing with complaints and legal services, and to manage the resulting relationships, including the carrying out of activities aimed at increasing the customer base.
Filling out forms through the website
If you fill in a contact or registration form on the BOTA website, or if you send us an e-mail, the data you submit will be stored as long as the nature of the form requires or as long as necessary to answer your email in full. You can check a box to indicate whether or not you wish to be kept informed.
Clicking behaviour and visitor data
General visitor data are kept on the BOTA website. In this context, in particular, the IP address of your computer, a possible user name, the moment of extraction and the data sent by the visitor's browser are recorded and used for the statistical analysis of visitor data and clicking behaviour on the BOTA website. BOTA also uses the data to optimise the functioning of the BOTA website. BOTA tries to anonymise this data as much as possible. This information is not divulged to third parties.
Google Analytics
BOTA uses Google Analytics to keep track of how users use the BOTA website. The information thus obtained, including the address of your computer (IP address), is transmitted to and stored by Google on servers in the United States. Google uses this information to monitor how our BOTA website is used, to be able to provide us with reports on the website and to inform its advertisers on the effectiveness of their campaigns. Google can provide this information to third parties if legally obliged to do so, or in so far as such third parties process the information on Google's behalf. BOTA has no influence on this process.
Facebook and Twitter (social media)
The BOTA website includes buttons to promote pages or share them on social networks such as Facebook and Twitter. These buttons are realised by a code that is provided by Facebook and Twitter itself. Among other things, this code places a cookie.
Please read the privacy policies of Facebook and Twitter (which changes regularly) to see what they do with your personal information that is processed with this code. This is also true of other social media channels.
Newsletter
BOTA publishes a newsletter to inform interested parties on our services and related matters. Your email address is only added to the list of subscribers with your explicit consent. Every newsletter contains a link enabling you to unsubscribe. The subscriber base of the newsletter is not divulged to third parties.
Use of cookies
BOTA uses cookies in the provision of its electronic services. A cookie is a simple, small file that is sent along with pages of this website and that is stored by your browser on your computer's hard drive. Thus BOTA can, among other things, combine different extractions of the website's pages and analyse user behaviour. You can refuse the use of these cookies, although this may affect the functionality and ease of use of the website.
Right of access, rectification, deletion, limitation, objections and transferability
As a customer, you have the right at all times to access your personal data and correct them or have them corrected if they are inaccurate or incomplete. You can have them removed and object to their processing, including profiling on the basis of those provisions.
In addition, you are entitled to a copy (in a structured, common and machine-readable form) of your personal data and you can have personal data forwarded to another company.
In order to exercise the above rights, the customer is asked:
-    to personally customise the settings of your customer account and/or
-    to send an email to the following email address: info@bota.be.
Direct marketing
As a customer, you have the right to object, free of charge, to any form of processing of your personal data for direct marketing purposes. This can be done by sending an email to info@bota.be or a letter to BOTA NV, Stadionlaan 12-16, 9800 Deinze.
Complaints
As a customer, you have the right to file a complaint with the Commission for the Protection of Privacy (Rue de la Presse 35, 1000 Brussels  – commission@privacycommission.be).
Modification of the privacy statement
BOTA reserves the right to modify this privacy statement. Changes will be published on this website.